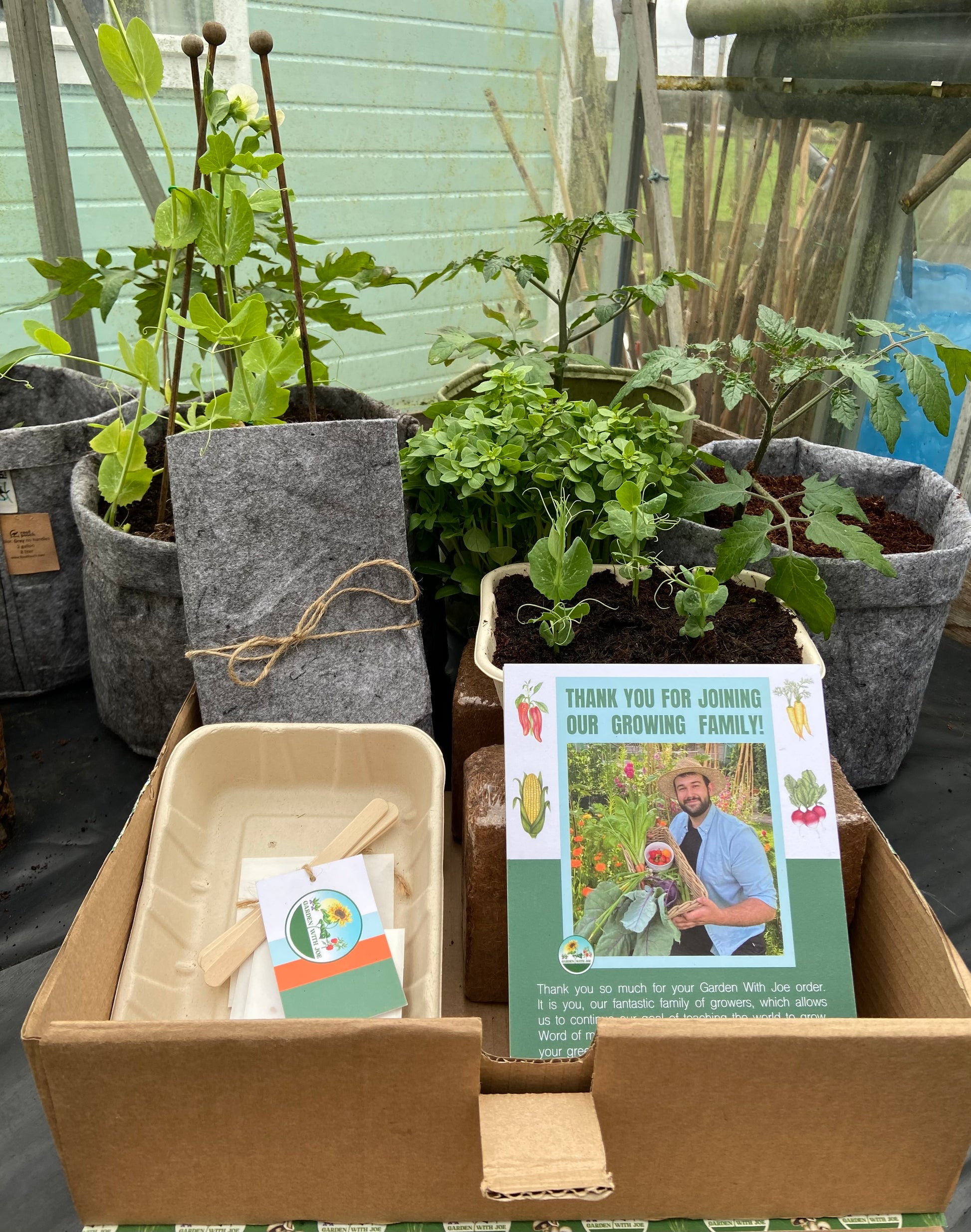 Grow Your Own Box Set
Regular price
Sale price
£23.99 GBP
Unit price
per
Sale
Sold out
This month we've got fresh parsley, beautiful Red mustard, the rather hardy Broad bean. This is one of my favorite boxes yet!
All you need to do is just add water; every component of the box can either be composted, recycled or reused.
AND Free shipping for all subscribers! Please click here for full product details and the purchase page.
View full details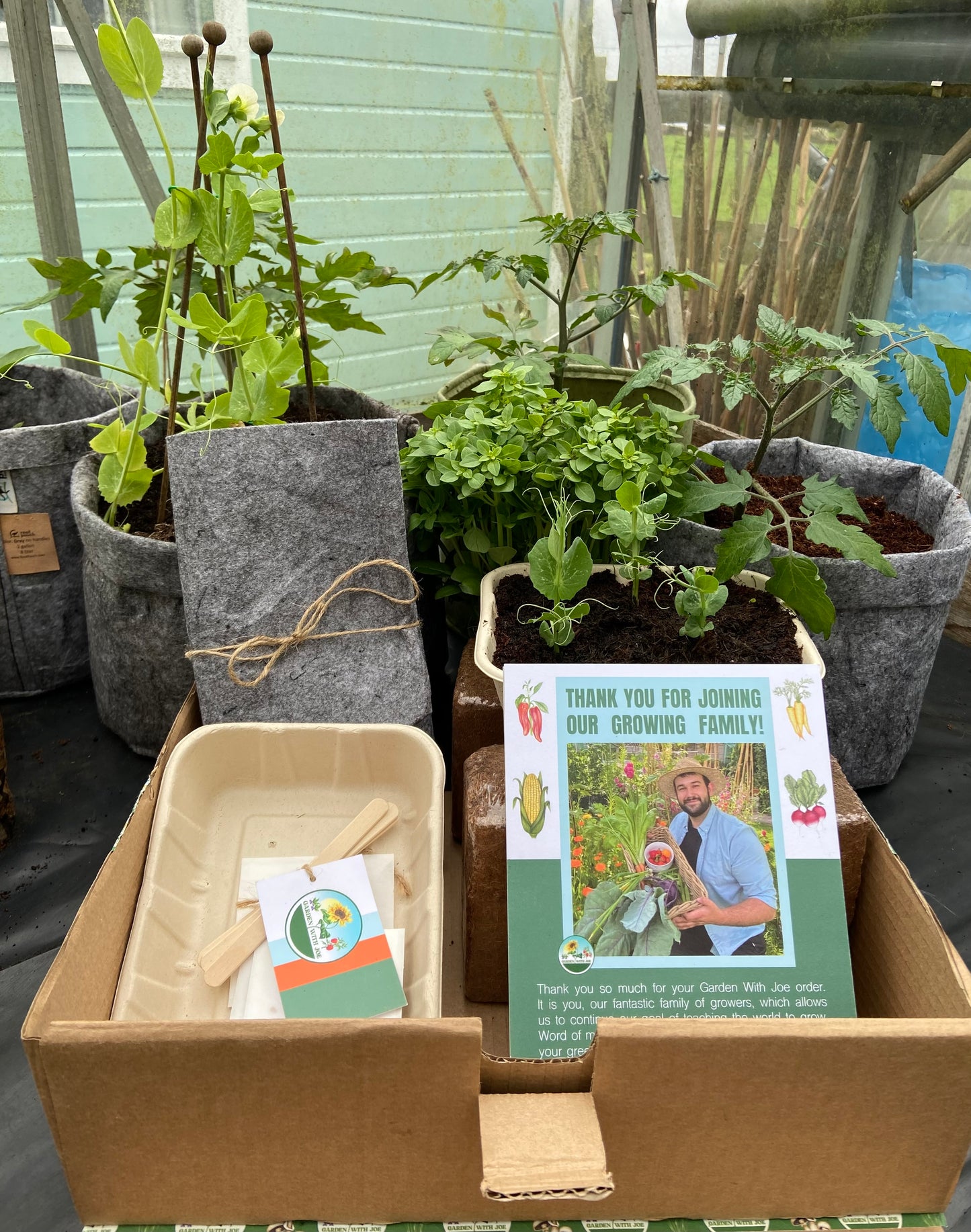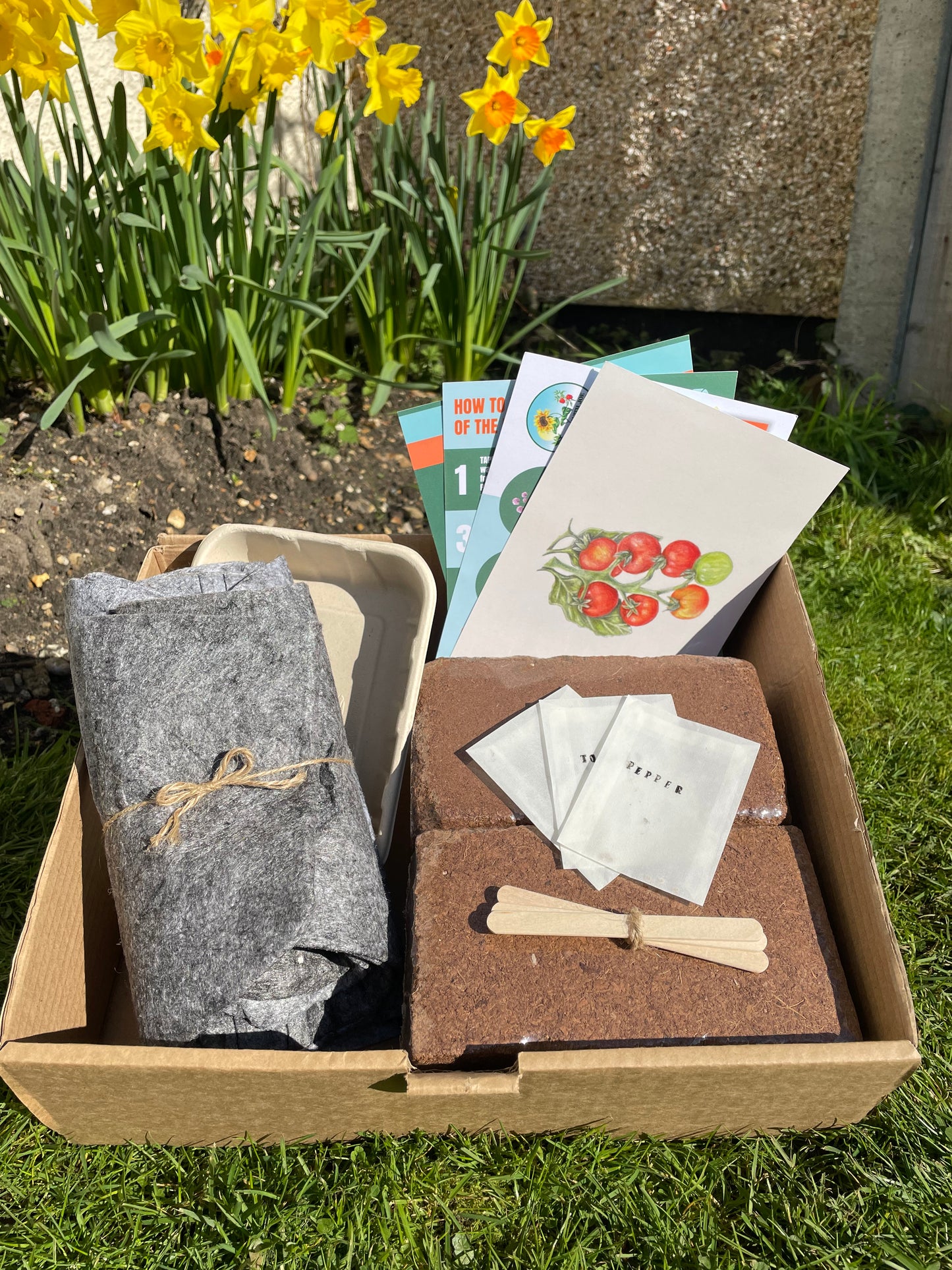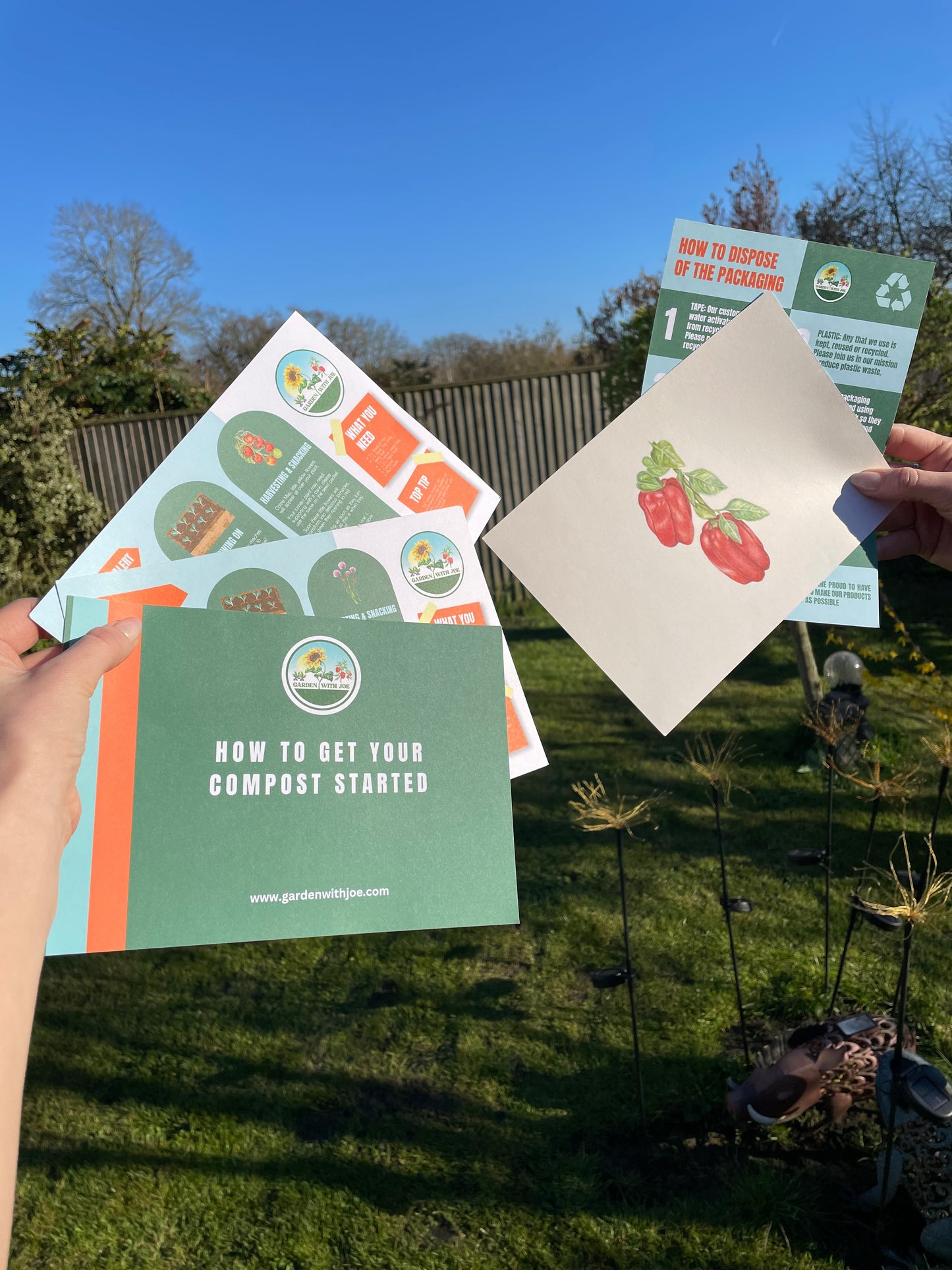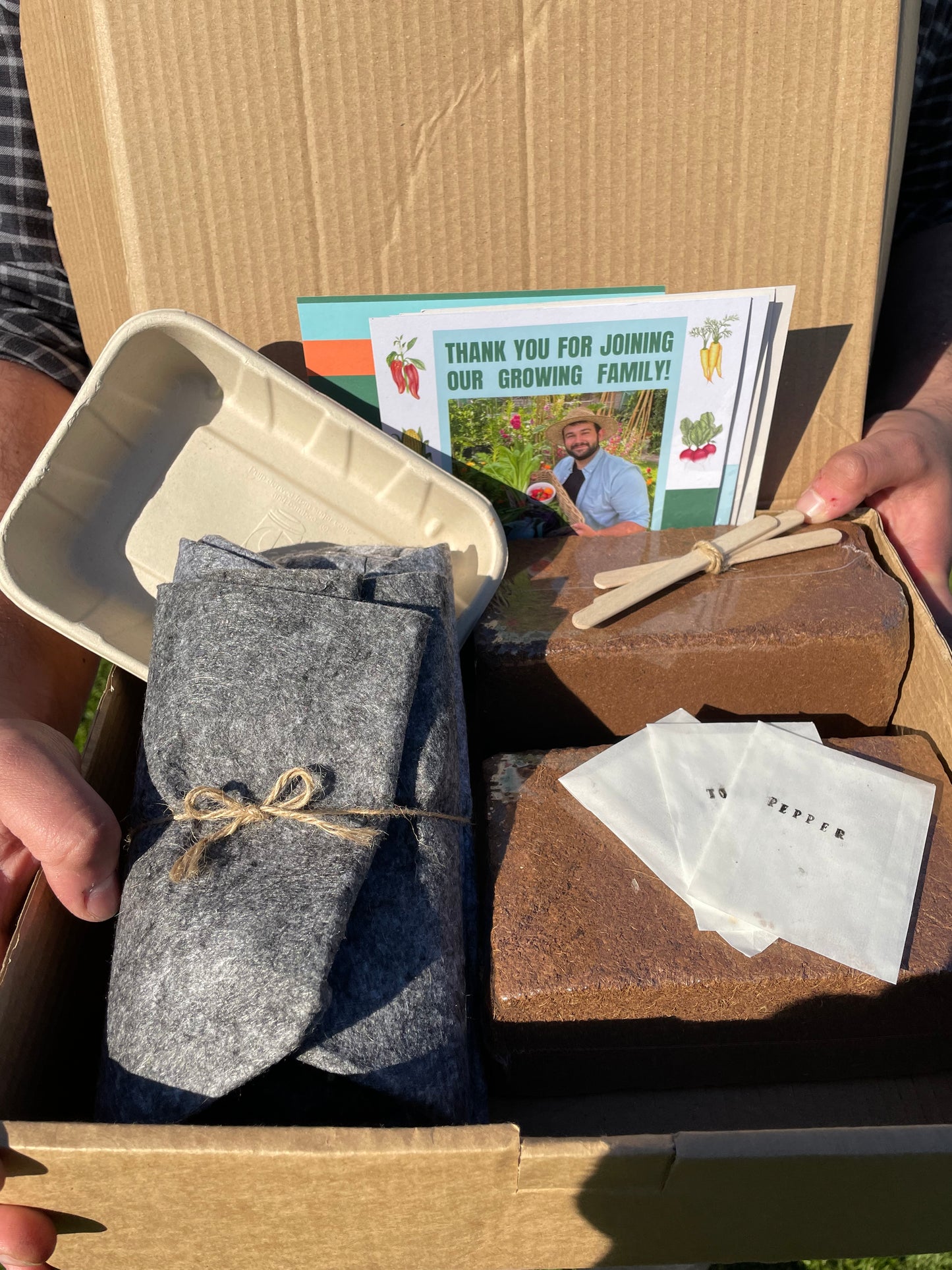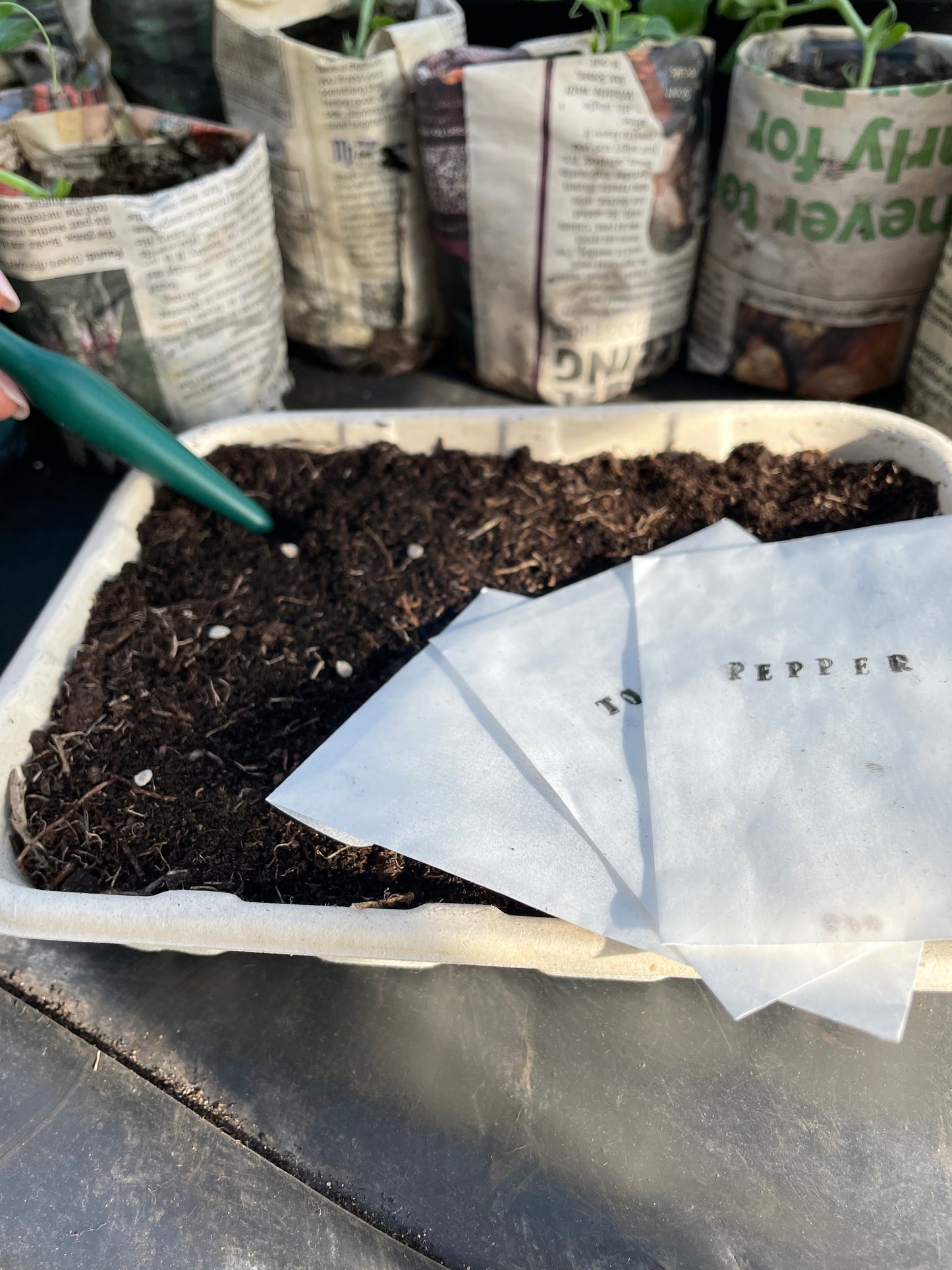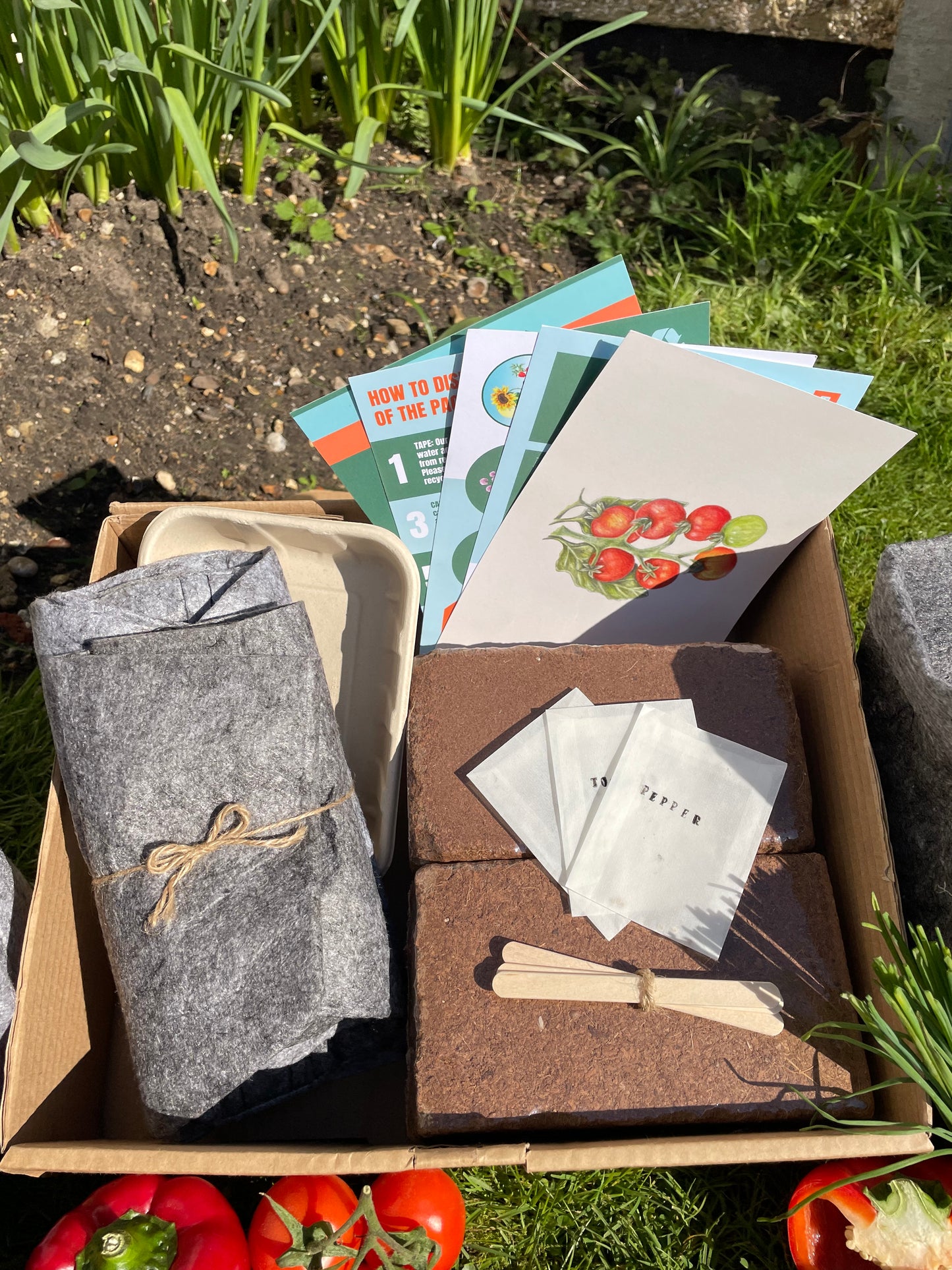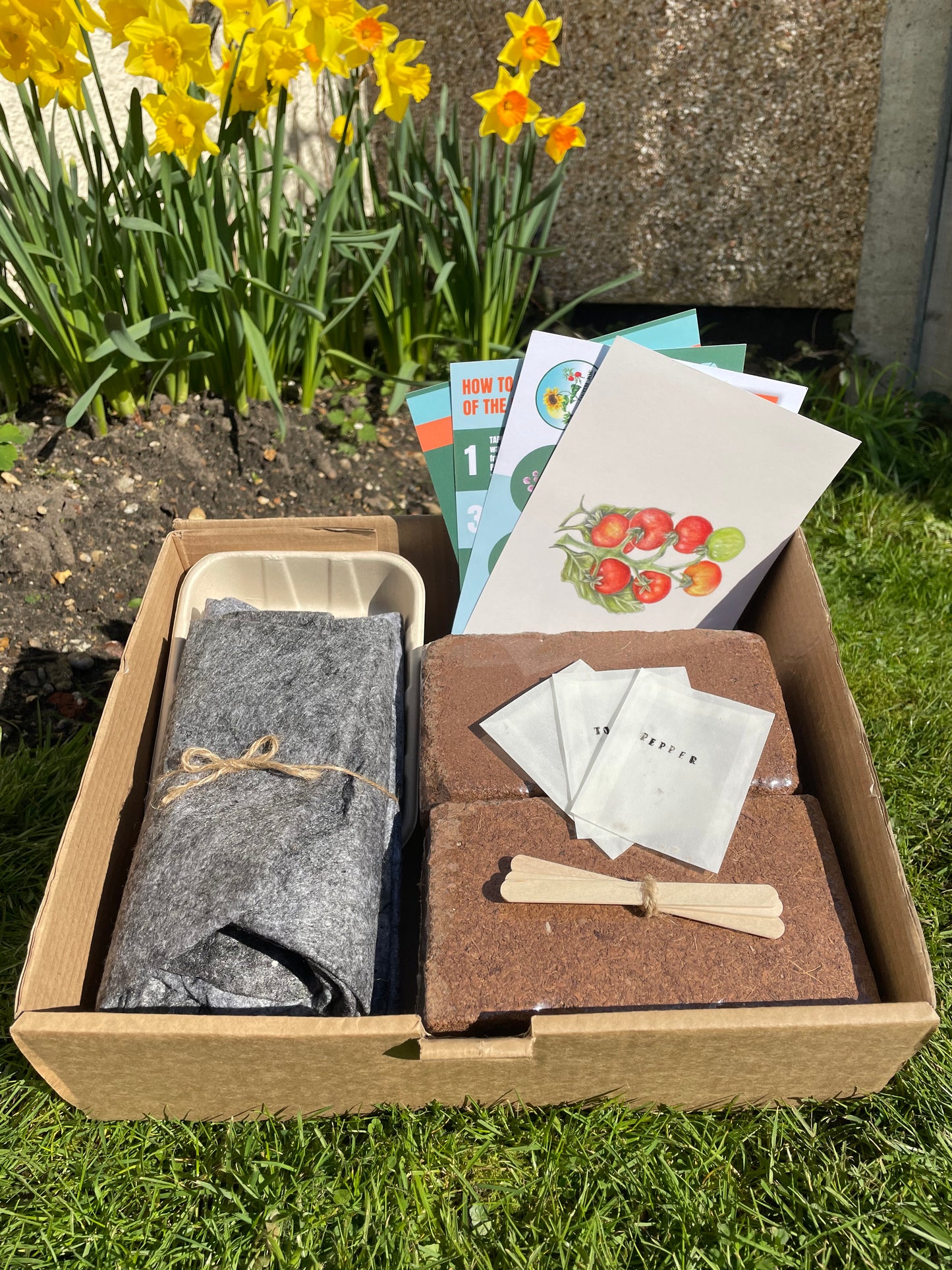 Our Box
Our boxes are designed so that you can grow fresh in-season veggies, fruits and herbs however small your outside space. With sustainability at the heart of our brand, we provide you with everything you need with the least amount of packaging - along with top tips on how to re-use it!  All you need to do is just add water!!
This month's crops are Broad beans, Red Mustard and Italian Giant Parsley- super yummy and the perfect addition to every meal.
SEASONAL SEEDS

The team and I start each month talking to our brilliant seed suppliers to select the best varieties for that month. This is how we guarentee the highest success rate month on month.

THE PERFECT SUPPLIES

We then select only the highest quality products you need to get your seeds started. This includes, eco friendly pots

GROW GUIDES

Now we get to work making your grow tutorials, designing recipes and typing fully comprehensive grow guides to ensure you get the most from each box. All our printing is fully sustainable as well as compostable.
Collapsible content
Seeds

Each month we will include three or four packets of seasonal seeds, hand-picked for the perfect varieties. We will always include extra seeds as we know things go wrong sometimes- you may drop some, the squirrels may dig some up or you may just want to grow extra! Remember, if you want to grow extra plants you can benefit from 10% off extra supplies on our store using the promo code in your box.
Pots

Container gardening is our favorite way to grow our own food. Our containers are matched to your hand-picked seeds, to make sure we send you the perfect size. We want to remove all cheap single use plastic from gardening. As a result our pots are made from recycled ocean plastic! Our pots also fold away once your plant has finished for easy storage.

Some seeds need to be started on a windowsill in the colder months and our recycled sugar cane seed trays are perfect for this. As a bonus, once you are finished with them, they can go straight onto the compost heap!
Labels

We often sow tonnes of seeds and forget what is what! We don't want our growing family getting their pots mixed up so we will include lots of sustainably sourced bamboo plant labels. Label your plants or name your seedlings, the option is up to you!
Plant food

Like us our plants need food to thrive. We include natural granulated organic plant food in each box. Do not worry, all you need to do is mix the granules into soil and you are done! Feeding your plants can give you up to 3X the harvest, so this is arguably the most important part of the box.
Grow Guides

We hand draw custom botanical images for every plant and write up detailed how to grow inserts. Think of this as the relevant pages from gardening books for your seeds. Don't worry we print using the most sustainable printing practices. Our grow guides are fully compostable, recyclable after use, or file them away in your own custom booklet to build your own container gardening book.

If video format is more your thing, that will be coming really soon!
10% off to use in our shop

We send you everything you need to grow your own food, however, we offer some hand-picked custom products too! As a member of our growing family you will get a personal code for 10% off extra products from our store!

We will be adding lots more products to the shop in the coming weeks.
Customer Support

We want you and your plants to have the best experience possible! As a result you can reach out to us via email for any advice, tips or just a chat!
Packaging

Packaging is important to protect our product, but we don't think this should have an environmental impact. All of our packing, even down to our envelopes and tape is fully compostable or recyclable, making our box set as sustainable as possible.
What we are growing in Novemer's box...
Sutton Dwarf Broad Bean

Red Mustard

Italian Giant Parsley
Gill

"The box is amazing and I cannot wait to see what comes next! I love that there were a few extra seeds just in case and I can buy extra compost if needed."

Pete

"As an experienced gardener I was slightly apprehensive but after receiving the box i was really impressed. The products are high quality and the box is much cheaper than buying everything individually!"

Lesley

"I Love the fact each seed variety is handpicked to match the pot, As a small space gardener this is amazing!" I only have a medium sized south-facing balcony and I never thought I would be able to grow this amount of veggies."